AT RESIDENCE HOLIDAYS, WE LOVE MTB!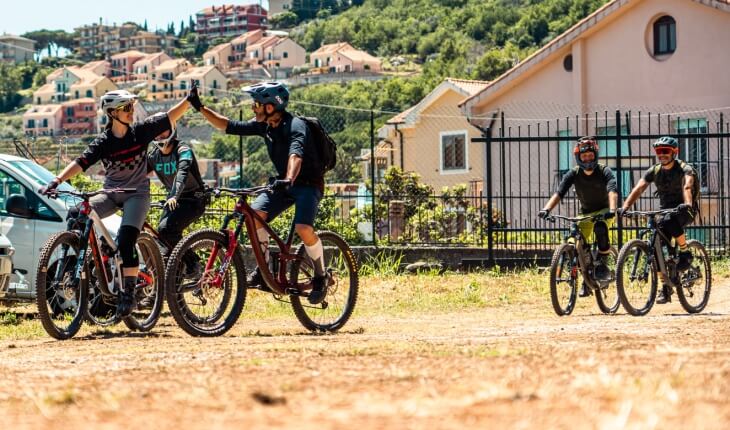 Anyone who knows us and has only been our guest for a few days has been able to experience it: MTB is our PASSION!

There is nothing more exciting than a ride through our unique nature. The aim is to switch off, reduce stress and regenerate from everyday life. The relaxation that a strenuous ascent or a challenging forest path provides us is absolutely incomparable.

Our second passion is our Region: Liguria.
A very special strip of land that arouses emotions with its rugged cliffs and breathtaking views of the crystal blue sea, and offers very special experiences for bikers. We are always looking for the most exciting, fun, technically demanding trails or those with the most beautiful and breathtaking views for you.

We love to share and live this fantastic experience with you, our guests: "Pedal with a clear head, experience the pure fun, be guided by a local professional who has completely organized the ride for you.
Just enjoy the adventure without caring about caring about details"...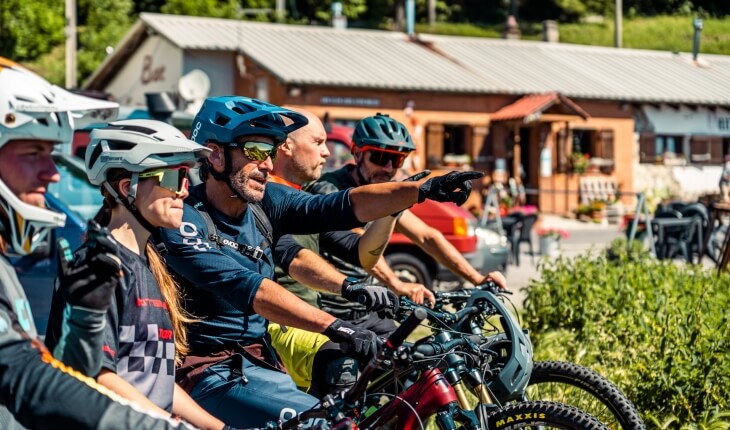 FROM THE UNION OF TWO PASSIONS: MTB TRAILS
MTB TRAILS is a project that over the years has become increasingly important in our residence.
With MTB TRAILS we also want to involve those who do not necessarily stay in our Residence but share our enthusiasm for MTB, which can test us and our services.
Advantages of MTB TRAILS:
• Book a bike shuttle for you and your group;
• Rent your MTB or just get advice;
• Book a professional local guide
• Join one of our organized tours
Our only goal is your pleasure.
Why choose MTB TRAILS?
Because behind MTB TRAILS there is our passion and hospitality of a Residence that for years is committed to offering its guests the best possible holiday experience as well as the most exciting adventure on two wheels!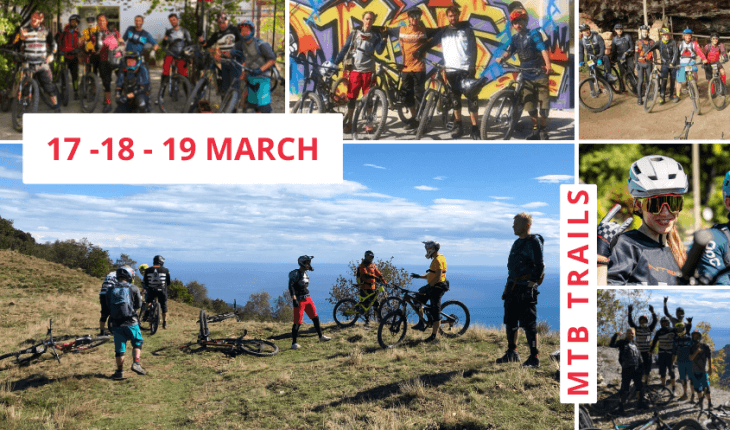 3 DAYS BY MTB

PLANNED TOUR: 17 - 18 - 19 MARCH
Great events cast their shadows ahead. We are already planning and organizing the next MTB tour for you.
You can choose to attend just one day or book all three days and at the same time take advantage of a special discount on your stay.

If you need a break and want to enjoy three or just one day in the middle of nature with your MTB, don't miss our program.

Online soon: 3 DAY TOUR PROGRAM

STAY TUNED!
Follow us!

Follow MTB TRAILS!