Our Family Residence's suggestions for a perfect stay with the little ones.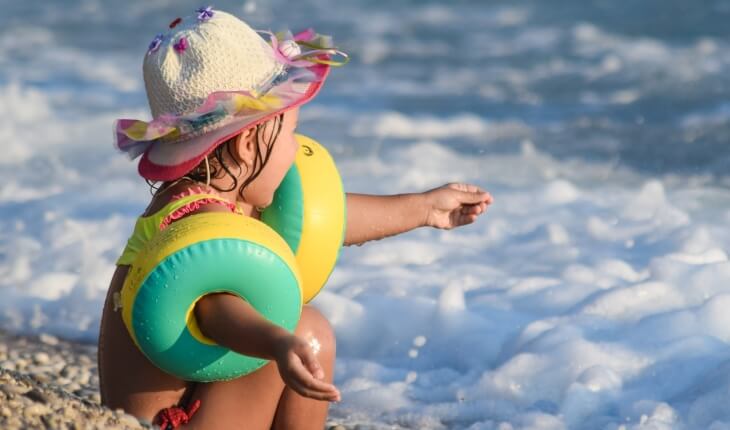 Are you planning your sea vacation with children and are you looking for a residence in Liguria suitable also for the little ones?

Our Residence Holidays in Pietra Ligure is the perfect solution for you!
An apartment is in fact the best solution for those who want to travel with the family and Liguria is a location that offers a lot for a vacation suitable for children, from beaches to natural attractions.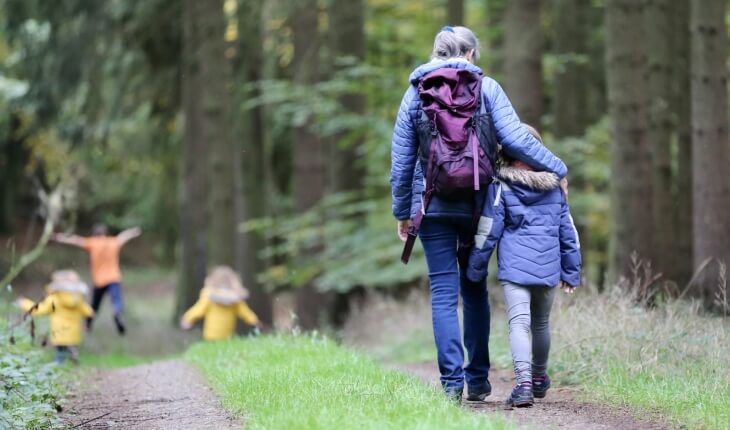 What can one do in Liguria for families with children?

For starters Ligura isn't just sea and it is a perfect destination for families during all year.
There are, in fact, a lot of natural parks with paths and trails full of flora and fauna to admire that will make your children really happy and can be visited by foot or with bicycles.
For example, a little more than half hour away by car from our family Residence in PIetra Ligure, there's the Regional Natural Park of Beigua -Parco Naturale Regionale del Beigua- a natural protected area ( the largest of all Liguria!) that it is also an UNESCO site.
This place will enchant both adults and children and it is full of historical and cultural interest sites, such as la Badia del Tiglietto of 1120, the medieval castle of Campo Ligure and rock engravings. A perfect solution for visiting, with all the family, an unique place, made of unspoiled nature and the beauties of flora and fauna.
If you want to entertain your children in the area of our Hotel Residence in Pietra Ligure, we definitely suggest the Water Park "Le Caravelle" with attractions for all ages.
In the park you can find a lot of attractions for children of all ages, like the blue path of "Multipista", the lanes of the Foam, the "Fiume Lento", tobogas, kamikaze slides (for the older ones) and the slope with rubber tyres.
Moreover it's also possible to spend relaxing moments with the whole family thanks to the presence of numerous hot tubs.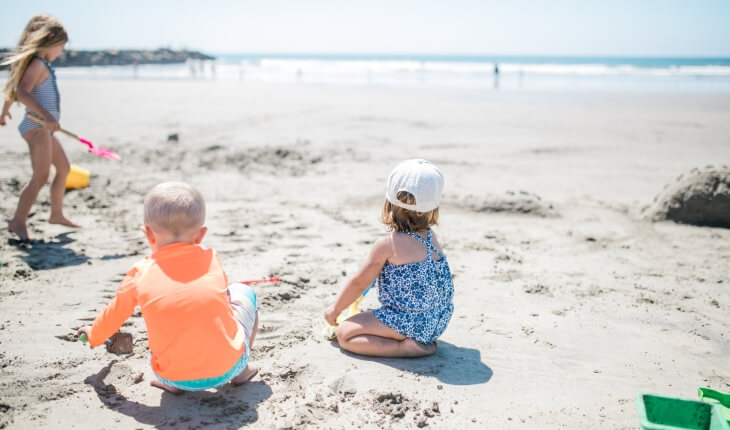 On the ligurian seaside with children: here all the services and where to go.
Sea lovers can go to one of the equipped beaches in Finale Ligure, not so far from our Residence, which offer different services designed for families.
Finale Ligure's beach can be considered one of the most suitable for children, thanks to wide spaces and beach facilities that offer playgrounds, swimming pools with slides, bouncy castles and swimming or sailing courses for the little ones.
Also consider the possibility of renting umbrellas and sunbeds:a comfort certainly not to be overlooked for those traveling with children.
In addition, it is one of the cleanest seas in Liguria, awarded every year with the Blue Flag, and, since it is wide, also features different sections of free beach in which you can let your children have fun and play.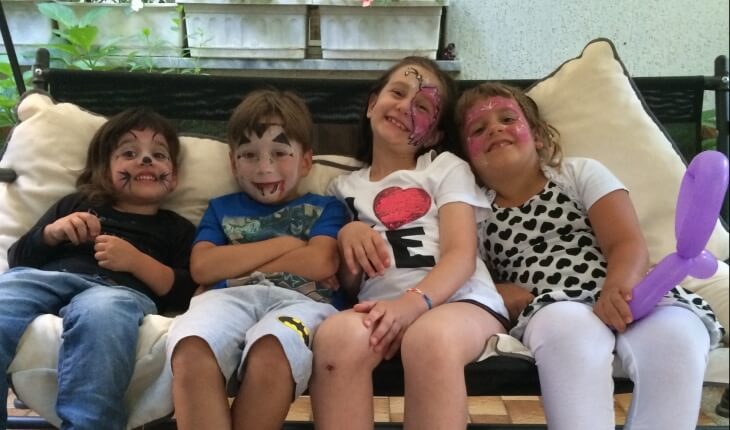 We have given you some ideas on what one can do during holidays with children in Liguria, so why don't take advantage of one of our Residence's offers made specifically for families?
Here are some ideas:
-Family Trekking: for a family weekend between nature and adventure
-5 nights in an apartment with children: an out of season family vacation in an always-surprising Liguria
Discover all of our other offers designed for families, for long or short stays during all times of the year: click here to find the most advantageous for your next holiday!
We're waiting for you in our Hotel Residence near the seaside in Pietra Ligure, but especially we're waiting for your children to give them a fun and surprising vacation!